Creative Log Cabin Blocks Sparkle in This Quilt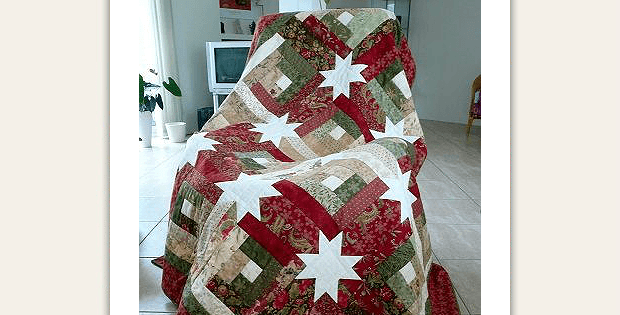 |
Play With Color and Value for Your Own Unique Version!
A simple modification to Log Cabin blocks creates stars that sparkle across the surface of this beautiful quilt. Jelly roll strips make this a quick project that even beginning quilters can complete.
As with all Log Cabin quilts, the magic of this design comes from careful color and value placement. Many different looks can be achieved, depending on the values, colors and fabric styles.
The following quilt by Anja's Quilts shows how beautiful this pattern is made up in rich Christmas colors.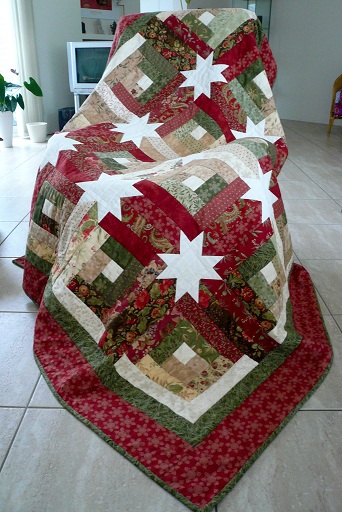 The next quilt, from Mercedes in Spain, uses a similar color scheme. Notice how the lighter values give the quilt an entirely different look.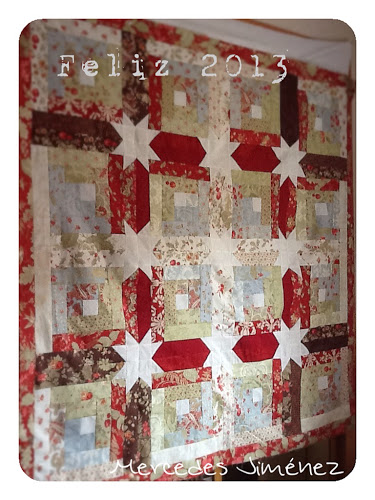 The pattern designer used autumn colors for an equally beautiful quilt.
The following quilt, by Rhonda, may be our favorite. The stars really pop against the low-contrast background of Log Cabin strips. Notice how the stars continue into the border.
Make your own unique version of this stunning quilt by playing with values and colors. The quilt will be gorgeous in just about any color scheme. We can easily imagine it in 1030s reproduction prints, civil war prints, batiks, and in many colors and fabric types.
The pattern, by Pam and Nicky Lintott, is for the autumn version shown above. The finished quilt is 60″ x 60″.
Save
Save
Save
Save