Dress Up Your Pillowcases with Hexies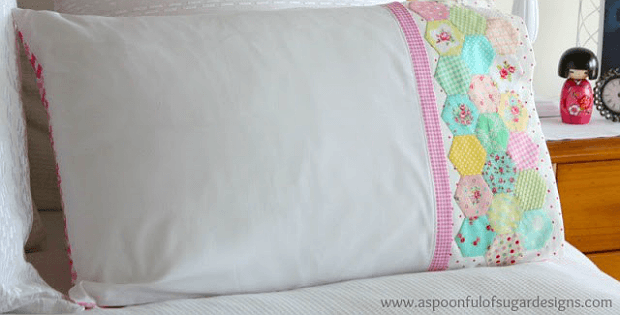 |
A Pillowcase Tutorial is Included!
Hexies are the stars in this lovely pillowcase. Be inspired to add them to pillowcases you already own, or make the pillowcases from scratch.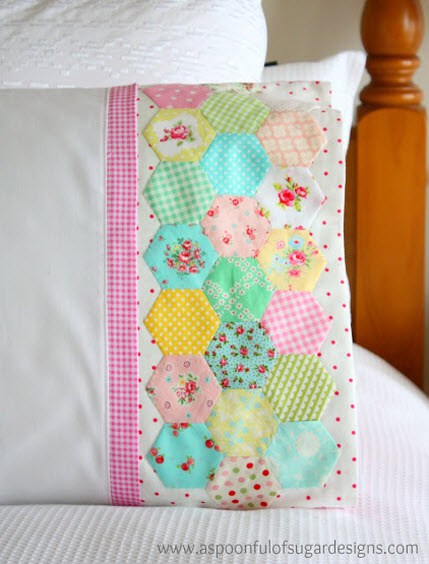 We love the combination of a gingham strip, polka dot background and small print hexies. Choose whatever color combination you like that will match your bedding.
The tutorial, from the ladies at A Spoonful of Sugar, is for the full pillowcase. You can easily adapt the idea to decorate a pillowcase you already own.
If you'd like to make pillowcases from scratch, you'll find the "Pretty Pillowcases" tutorial here. It's a good one to have on hand, whether you decorate them with hexies or not. You can easily adjust the size to fit your pillows.