Elegant Pinwheels Make a Classic Runner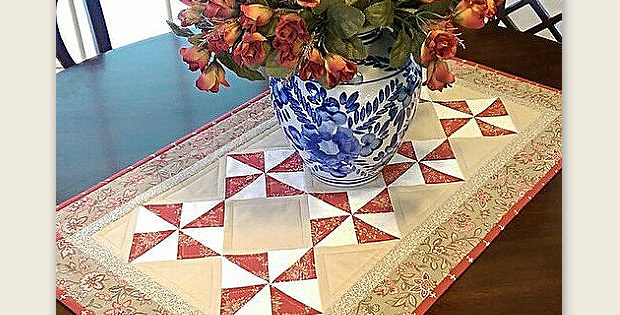 |
This Runner Will be Lovely in Any Color Combination!
Pinwheel blocks take on a whole new look in this classic table runner. Elegant fabrics will lend a sophisticated air in whatever colors you choose to feature. Or, make yours fun and breezy with more vivid and playful fabrics.
In fact, this runner will be lovely in just about any color combination. We can easily imagine it made up in colors for every season.
It's an easy runner to make, too. You're likely to find yourself reaching for the pattern again and again. The runner will make a wonderful gift for just about any occasion when you need to complete something quickly.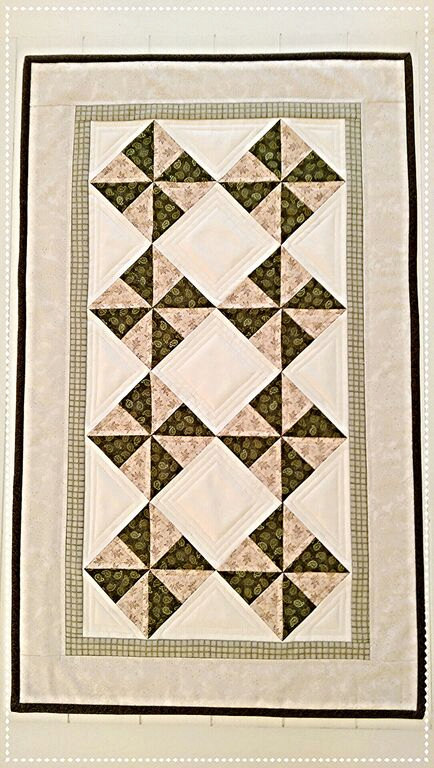 The finished runner, from Maple Cottage Designs, is 18″ x 29″. You can easily make it shorter or longer by adjusting the number of blocks.