Finish This Pretty Little Quilt in Just a Few Hours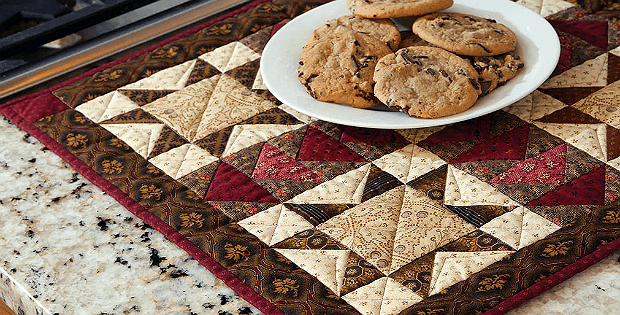 |
Select Rich Fabrics in Your Favorite Colors!
This engaging little quilt is a wonderful project to work on in between big projects or when you just want to take a break. It can be finished and on your wall or table in just a few hours.
Beautiful prints in rich rustic colors give it an elegant appeal. This charming quilt will be lovely in many different color combinations, too.
The Flying Geese sashing between the variable star blocks adds another layer of interest. A simple border of pretty fabric finishes it off beautifully.
The quilt, from Annemarie S. Yohnk, is 18″ x 18″ once completed.
Save
Save
Save