Finish This Sweet Baby Quilt Quickly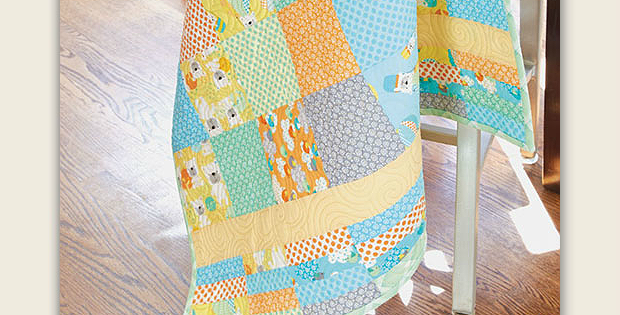 |
It Will be Lovely in Any Pleasing Color Combination!
Wrap your love around a special baby with this sweet quilt. Select a pretty combination of soft colors or use a layer cake pack for easy coordination.
The quilt is super easy to make, and is given just the right finishing touch by the pieced end borders. Both beginning and advanced quilters will appreciate how quickly it stitches together.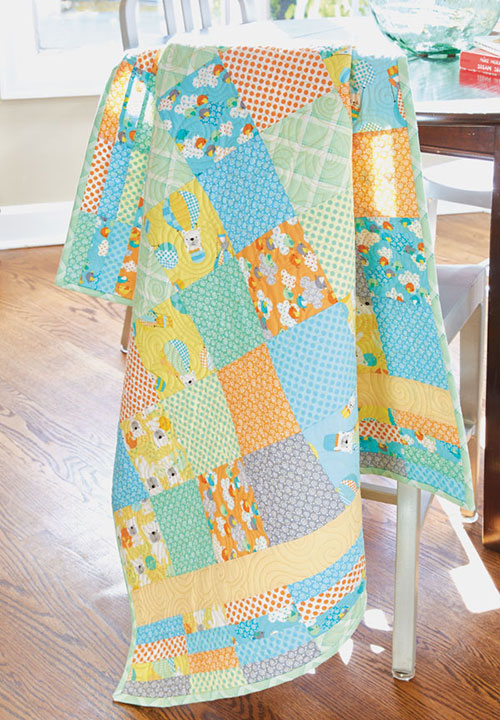 The pattern, designed by Joy McKeon, is for a 42 1/2″ x 48 1/4″ quilt.
Save