Fun Bibs to Make from Your Stash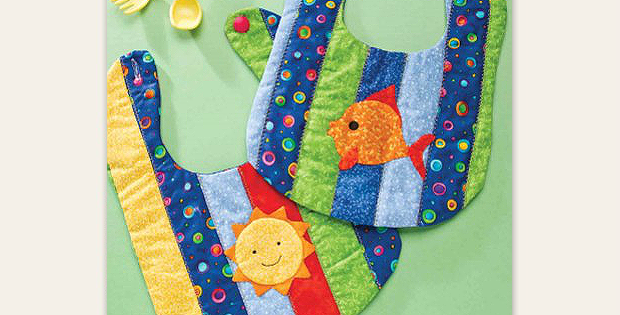 |
Select Colors You Know the New Mom Will Love!
Any new mom will love receiving one or more of these fun bibs, and will be delighted that you made them yourself. Stitch them up in whatever colors you think she'll like best.
Perfect for both girls and boys, play with goodies from your stash until you have a color combination you love. The sun and fish can be made from scraps.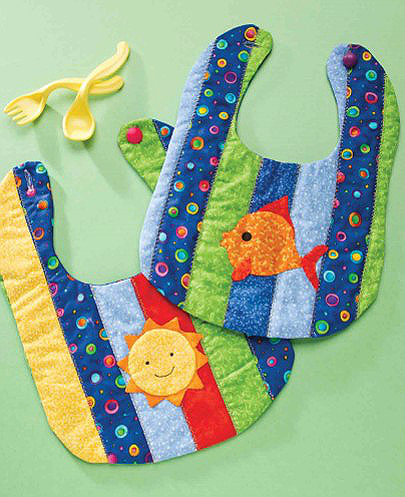 Sew strips together and then cut the bib pattern from them. The applique templates can be used as is for fusible applique, or add seam allowances for hand applique.
Each completed bib, designed by Susan Getman, is 8 1/2″ x 11 1/2″.
The "Sun & Fun Bibs" pattern is included in Springtime Quilting from Quilter's World.
Save