Make a Beautiful Colorwash Quilt from Scraps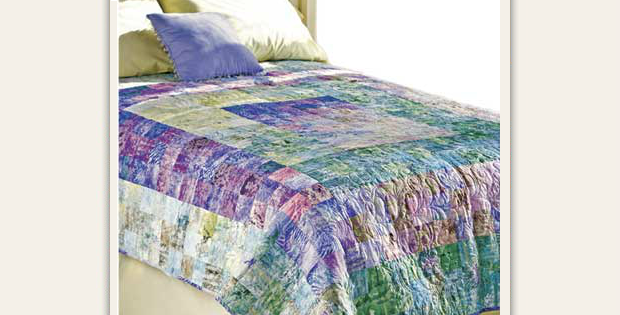 |
This Will be Stunning in Your Favorite Colors!
Gradual variations in value, along with a variety of beautiful prints, give this quilt a lovely watercolor effect. It's a great project for using up some of your stash.
Select two compatible colors and start arranging them from light to dark. Careful value placement is key to making the overall design emerge so play with your fabric until you achieve the desired effect.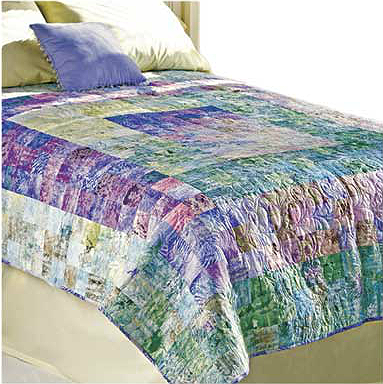 The quilt is constructed entirely from square patches making it an easy one to stitch together. Both beginning and advanced quilters will enjoy this project.
The finished quilt is 72″ x 81″.