Make a Sweet Runner for Spring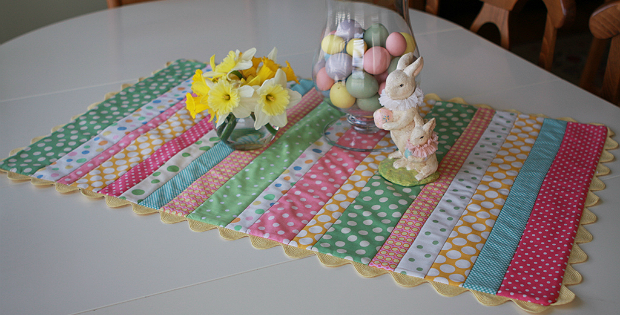 |
This is a Super Quick Project for Scraps!
Polka dots and jumbo rick rack are so pretty in this table runner. We love the spring colors for display under a vase of tulips or daffodils. It's perfect as part of your Easter decor, too.
Plus, this is a super easy project to make. Simply select a variety of leftover strips of various widths from your stash. The quilt is turned so there's no binding to deal with. Finish it off by stitching in the ditch. You can have this done and on your table in just a few hours.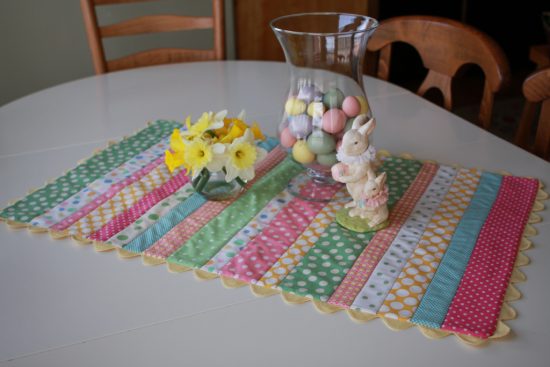 Keep this design in mind for other times of the year, as well. We can easily imagine it in beautiful fall colors, Christmas fabrics and just about any color combination for all year long. Various fabric styles will work beautifully, too. For example, batiks will be lovely.
The instructions, from Make It Do, do not specify the finished size. However, you can easily make it just the size you need by varying the length of the strips and the number used.