Make One or All Three of These Fabric Baskets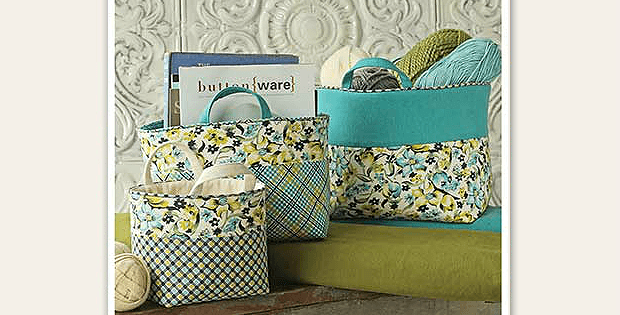 |
Play With Fabrics in Various Colors and Patterns for a Lovely Set!
Beautiful coordinating fabrics make a charming set of baskets. Use them in your sewing room and around the house for storing just about anything in style.
The three sizes allow you to choose just the right basket for various uses. We especially like how big the largest one is. It will hold a lot of yarn, fat quarters or even rolled up towels.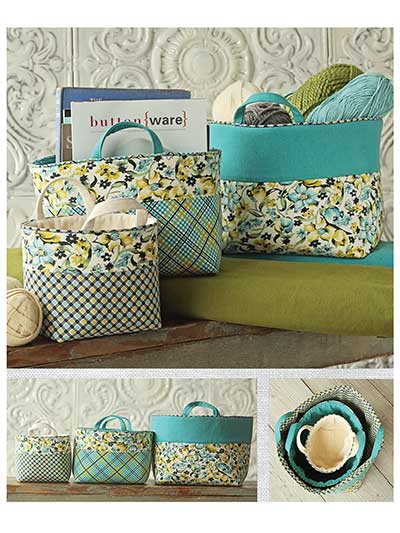 When not in use, the set of baskets stack together for storage. That also works well for wrapping up a set for a favorite person. Or, give one or more baskets filled with goodies.
Of course, rather than make the set, you can make just one basket for a particular use. Or make several of your favorite size in colors that fit where each will be used.
Instructions are included for baskets in these three sizes:
Small: 5" W x 6" L x 6" H
Medium: 7 ½" W x 9" L x 8" H
Large: 10" W x 12" L x 11" H
Save