Make Pretty Baskets from Your Stash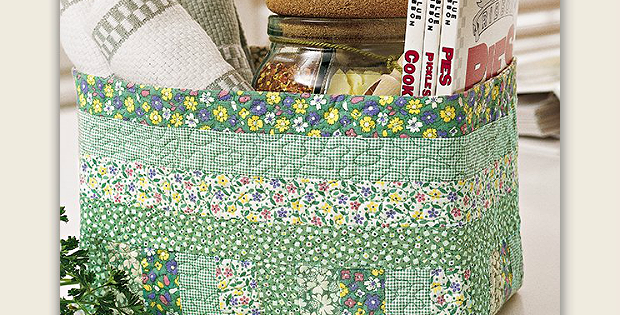 |
They're Quick, Easy and So Useful!
Keep your kitchen, bath and sewing room neat and tidy with easy fabric baskets. Select fabrics that match your decor and make several to use and others to fill with goodies for gifts.
You may already have coordinating fabrics in your stash that will make one or more beautiful baskets. Have fun designing your own versions.
Heavyweight fusible interfacing gives the baskets structure and the nice size give you many options for using them around the home. Plus, this is an easy project that you'll have finished up before you know it. 
A finished basket, from designers Meredith McCambridge and Mary Werner, is 5″ × 10″ × 6″.