Mirrored Colors and Values Make this Quilt Sing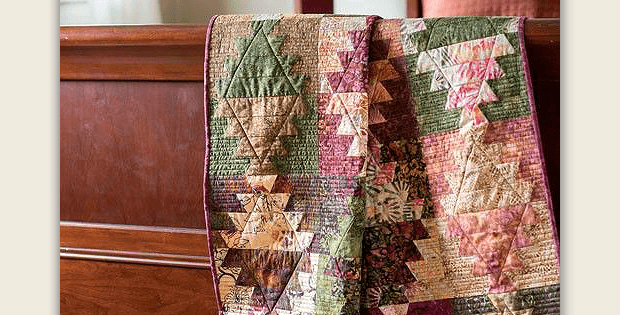 |
An Unusual Color Combination Adds to the Apppeal!
Colors and shapes mirror each other in this pattern to produce an intriguing quilt that plays a bit with the eye. Closer inspection reveals that careful color and value placement makes a simple block seems like so much more.
A variety of colors work well in this quilt, giving it something of a scrappy look. You can also coordinate fabrics around a particular color scheme.
The finished quilt, designed by Diane Tomlinson is 58 1/2″ x 72″, perfect for a throw. You can increase it to bed size by adding more blocks.
Save
Save
Save