These Baskets Are So Quick and Easy to Make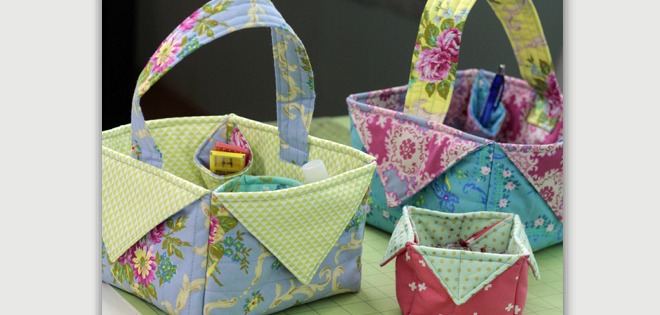 |
A Great Gift Idea for Any Occasion!
Some of you may recognize this basket as being very similar to the boxes we featured in a previous article. This version, by Crafty Gemini, has handles, making the boxes into great little baskets.
Fill them with goodies and use them for Easter, Christmas, housewarmings and any gift occasion. The recipients are sure to love the baskets as well as the contents.
The baskets make great storage, too. Store this and that in your sewing room, bathroom, office and elsewhere around your home.
You can easily adjust the finished size of these baskets. Make them as small or large as you like.
The following video tutorial shows you just how easy these are to make.