Quilted Leaf Potholders Are So Easy to Make!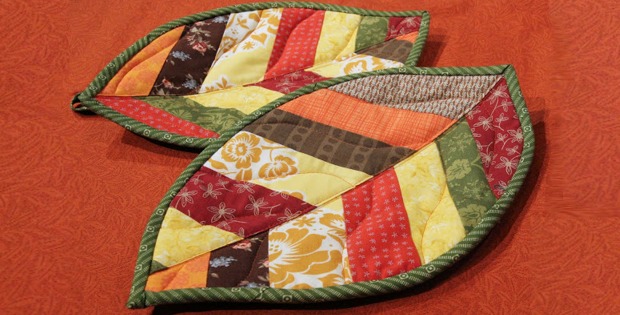 |
Vary the Color to Fit the Season!
Can't you see several of these quilted leaves hanging from hooks on the wall within easy reach? They're meant to be potholders but would make great mug rugs too.
These potholders are so easy to make. Simply sew several color coordinated strips of fabric together to achieve the scrappy look.
We've found two patterns for making these charming little quilts. The first is a free tutorial while the second is a pattern for leaves in three sizes.
——————————————–
Buttons and Butterflies provides a complete tutorial that walks you through every step of making their version of leaf potholders.
You'll also need the PDF Leaf Pattern available here.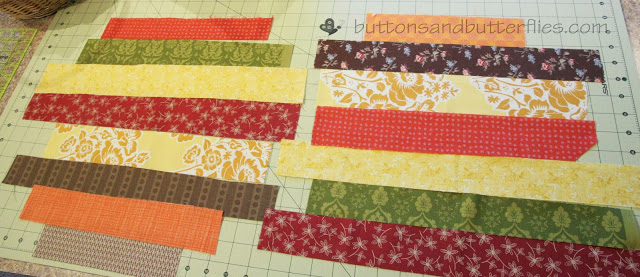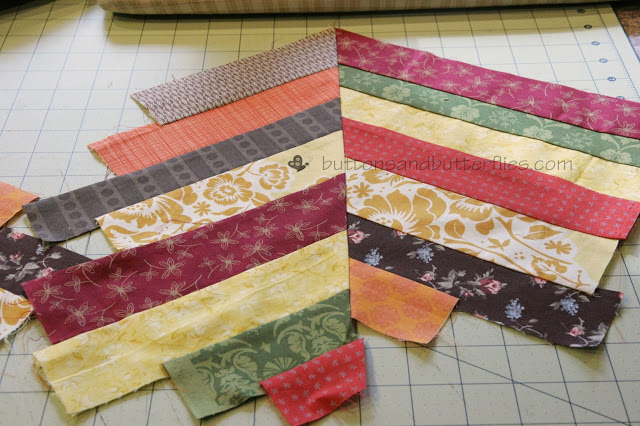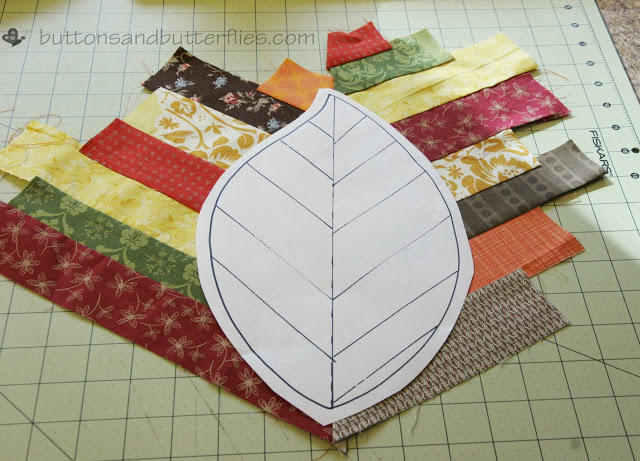 Cut out the leaf and layer it with batting and backing and sew the layers together.
. . . gradual swirls from the center to the outside give the movement of the leaf veins. . .   If you shy away from anything but straight, you could just echo the strips themselves.  Either way, it will still look like a leaf when you are a done.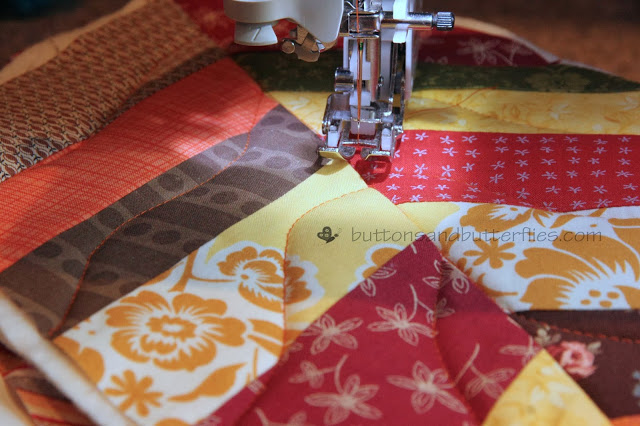 Trim and bind. Very quick and easy, and completely charming! These little patchwork quilts would make great gifts and quilt guild projects.
——————————————–
We love the added buttons in the versions from Patchwork Pottery. Notice how straight quilted "veins" work just as well as curved.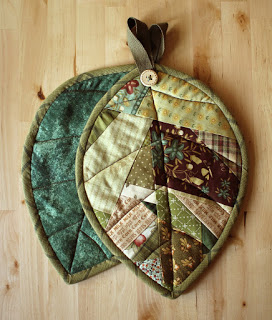 These potholders by Laurraine Yuyama were a housewarming gift. What a great idea! We love the buttons here, too.
——————————————–
Wondering what they'd look like in colors for other seasons?
This charming leaf is from Pink Penguin. It makes us think of spring!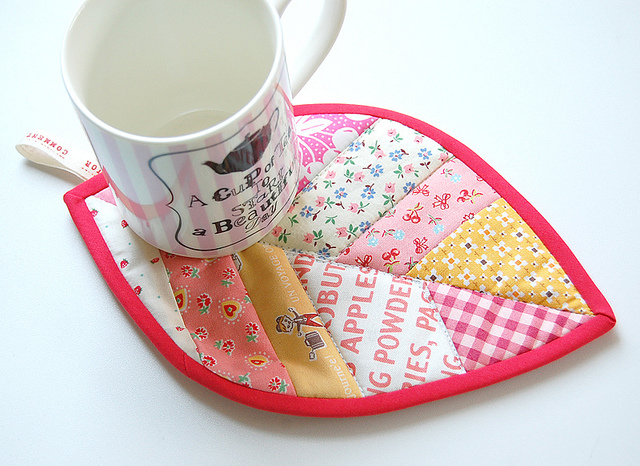 These green leaves by
Frollen
remind us of summer. Notice the machine stitched binding and that the quilting follows the seam lines. A nice variation.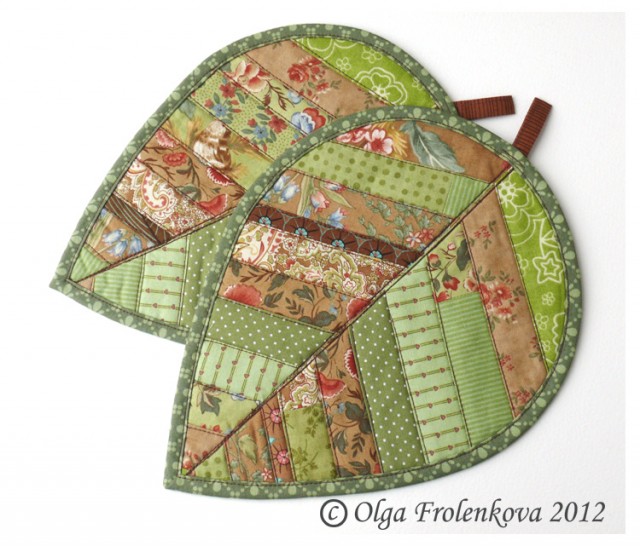 What colors will you choose? As you can see, any color scheme you love will make great quilted leaf potholders!
Save
Save