Replicate This Beautiful Vintage Quilt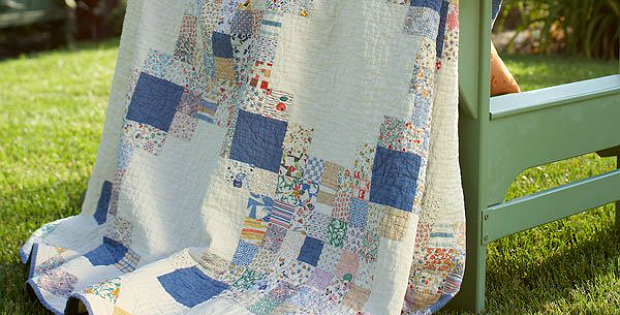 |
Use Modern Fabrics or Reproductions!
A beautiful blue pulls together this lovely vintage quilt made of scrap patches. The soft colors give the quilt a timeless quality that can be recreated by today's quilters.
Using the quilt as a guide, a pattern has been created that incorporates modern construction methods. It's a simple quilt to make and will finish fairly quickly. 
If blue doesn't work for you, consider using another accent color. A soft red, pink or yellow will be charming, depending on the patches you choose.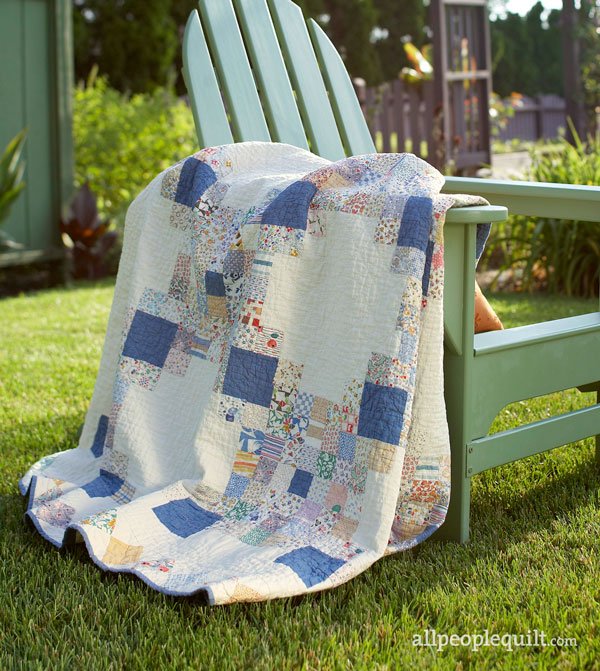 In this vintage version, actual 1930s prints were used. However, the quilt will be wonderful in just about any fabric type and focus color.
Go soft, bold, or somewhere in between. We can even imagine it with a colored background. Dig into your stash and put together your own special version.
The finished quilt, shared by Julie Hendricksen, is 82″ × 75 1⁄4″.
Save