Rich Blues Are Stunning in This Quilt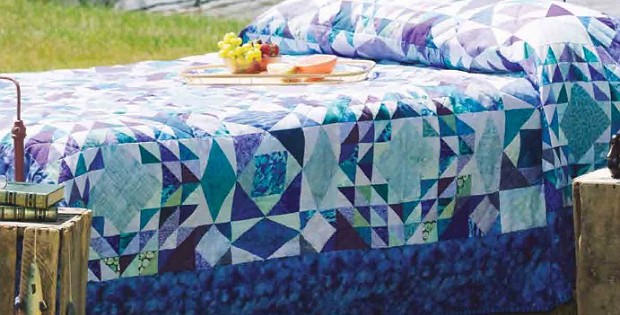 |
Another Color Will be Just as Lovely!
The enchanting colors of the ocean are right at home in this traditional Storm at Sea quilt pattern. Rich blues and aquas delight the eye in the finished quilt.
Select a variety of fat quarters to give your quilt a scrappy feel. You might consider other colors as well. While the monochromatic blues are stunning, the quilt will be beautiful done up in red, violets or whatever color suits you best.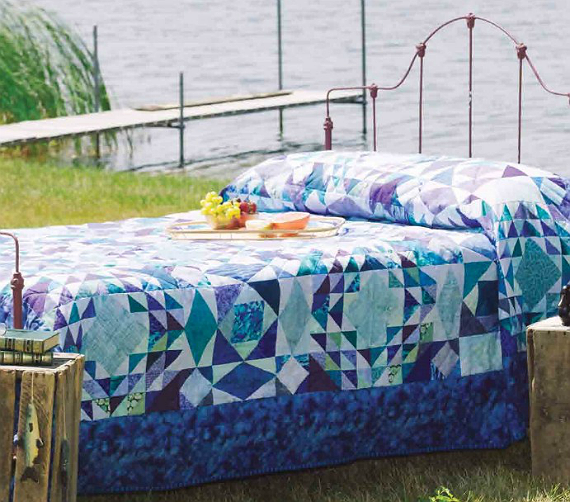 While the overall pattern is intricate, this is an easy quilt to stitch together. If you can make half-square triangles you can complete this quilt (learn how to make 8 half-square triangles at a time here).
The finished quilt, designed by Holly Daniels, is 98″ x 98″.