Show Off Beautiful Fabric with Crochet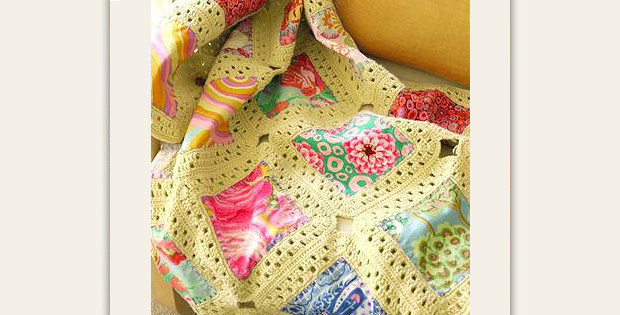 |
Get a Crocheting Friend to Help and Make One for Each of You!
Soft yellow crochet is so pretty between fabric blocks in this lovely cover. Display it on a table or add another row of blocks for a lap throw.
Five inch charm squares in vivid large scale prints are sown together, right sides facing each other, and turned. Easy crochet is added around each square. The blocks are then sewn together to complete this beauty.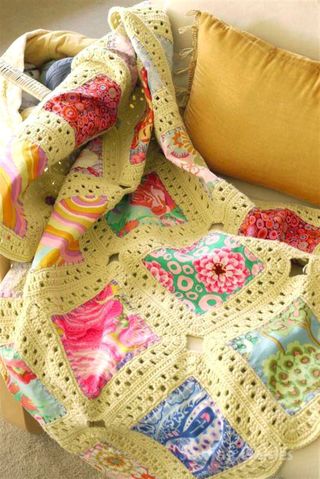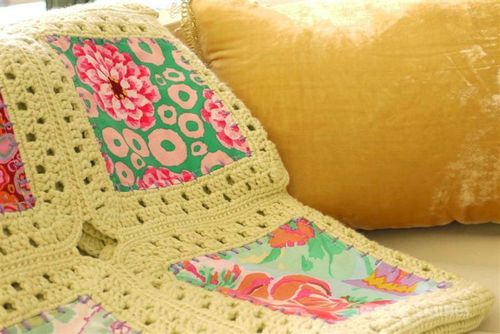 The finished blanket, from Heidi at Sewing Daisies, is about 41″ x 27.5″. Measurements are in given in centimeters but you can use this converter.
Save