Showcase Retro Prints in This Pretty Star Quilt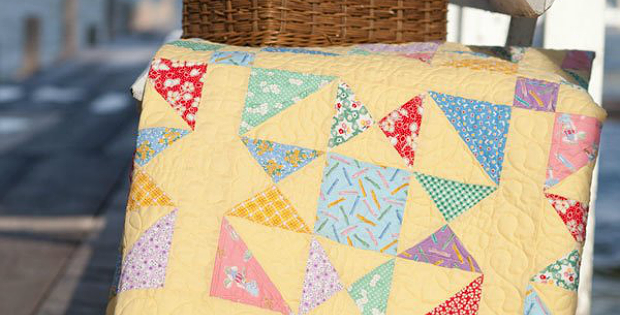 |
Other Fabric Styles Will be Wonderful Too!
Easy star blocks in reproduction fabrics come together in a lovely quilt. The pieced border adds to its vintage charm and helps to evoke a simpler time.
Soft yellow is a wonderful background for the fabrics chosen by the designer. It gives the quilt a warm and happy personality that will cheer any room.
Other backgrounds will be lovely too. Choose a soft color that contrasts well with the star patches (a variety of fat quarters gives the quilt is scrappy look). Whatever color you choose will pull the scrappy patches together and unify the quilt.
The finished quilt, from designer Darlene Zimmerman, is 56 1⁄2″  × 72 1⁄2″.
Save
Save