Stitch Up a Handy Thread Catcher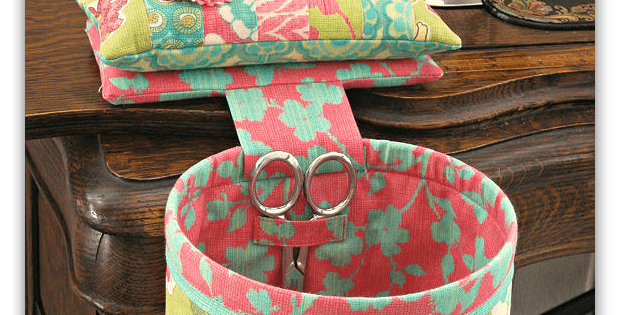 |
Completed Thread Catchers Are (Sometimes) Available!
This handy pincushion and thread catcher combo sits firmly next to your machine or on the arm of your chair. Make it up in your favorite fabrics, as you'll be using it for years! It's also a great gift for your sewing friends.
A ceramic tile under the pincushion adds weight so it sits securely in place (found at Lowe's, Home Depot and hardware stores). Velcro holds the pincushion (7″ x 3 3/4″) and you can easily detach it.
The thread catcher basket measures 5 3/4 inches tall by 5 1/2 inches across and has an optional tab for your scissors.
The designer, Curry Bungalow, has three versions of this pattern available, each with a different pincushion design. You can also purchase supply kits containing the interfacing and such needed to complete the project. There are even finished thread catchers available (sometimes).
Save
Save
Save
Save
Save