These Easter Egg Placemats Are So Easy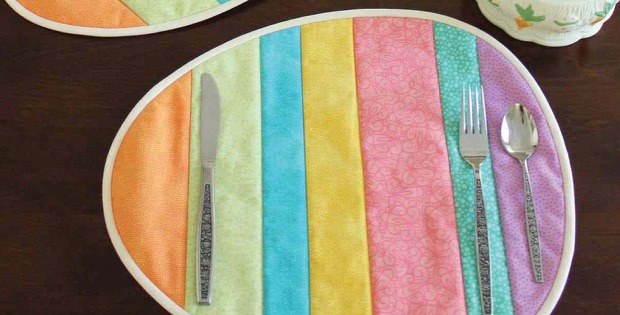 |
Whip Up These Quilted Placemats In No Time!
Who can resist these colorful and fun Easter egg placemats? They are so cheerful and just the right touch for your Easter table.
While they look difficult to make, they really aren't. Sew together strips of fabric, layer and quilt, then cut out the egg shapes and bind. The instructions and fabric requirements are for 4 placemats.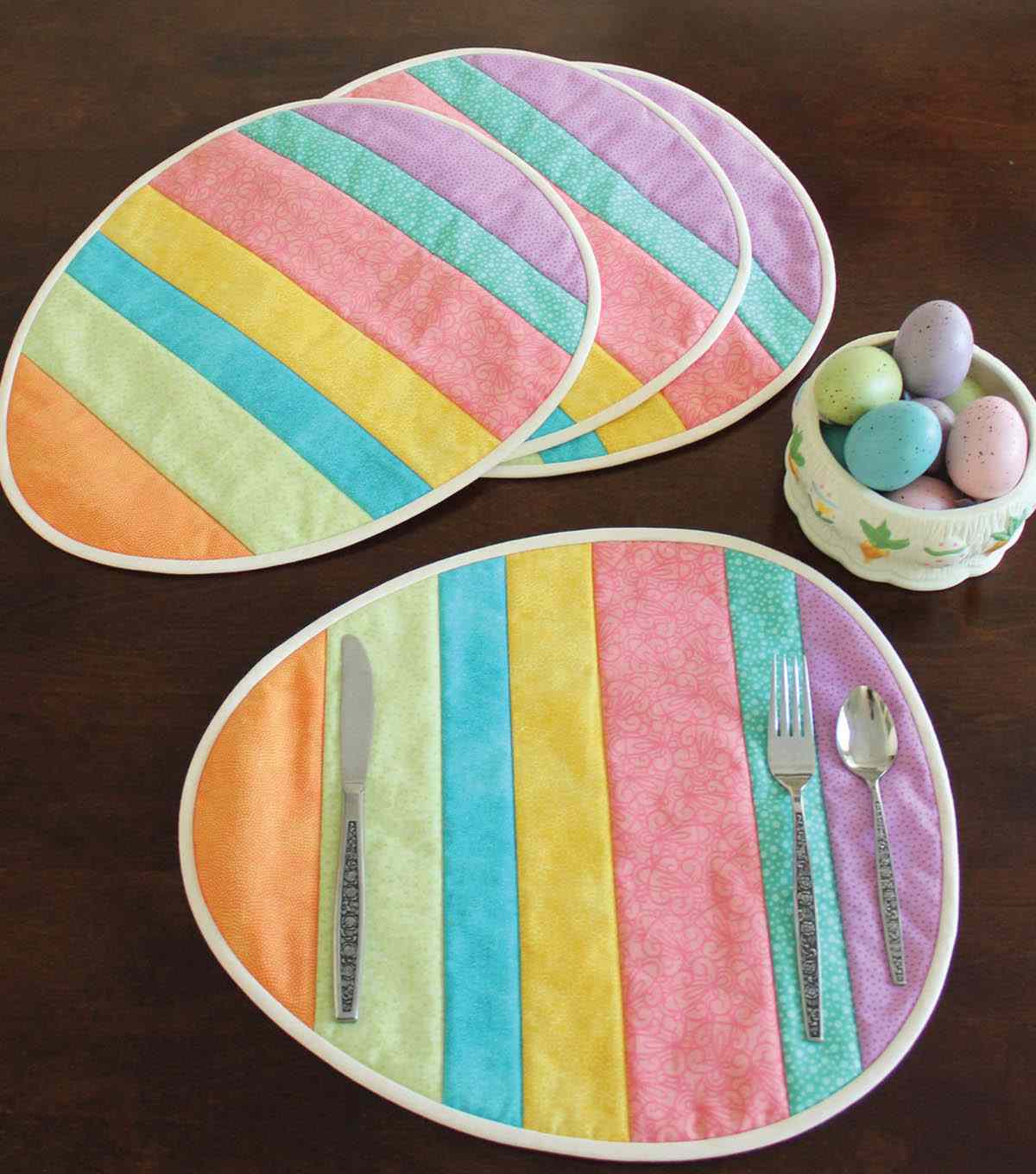 Small scale prints work well for this project, as do solid fabrics. Batiks would be stunning, and larger scale prints would give the placemats a more modern look. Have fun choosing fabrics that fit your style.
A special ruler is specified in the instructions by June Tailor but you don't need it. Whatever ruler you use for cutting strips is perfect for this project.
Each finished placemat is 14″x 16″.