These Owl Pot Holders Will be Fun in Any Kitchen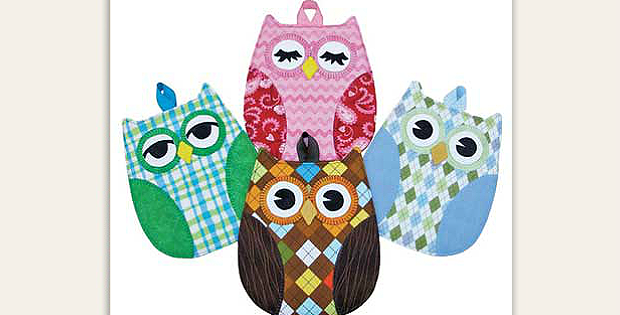 |
Vary the Colors and Fabrics to Suit Your Tastes!
Cute and inquisitive owls make darling pot holders. Whooo wouldn't want these in their kitchen!
Make one, or make a set of two or more. They're easy to stitch together and won't take long at all to complete. They'll also be wonderful gifts, so be sure to make one or two extras.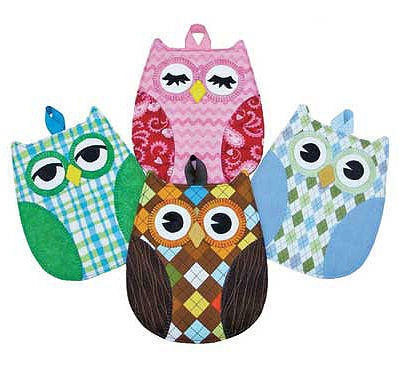 Choose from three different facial expressions and "dress" them however you wish.
The bodies of each are made from a fat quarter, while scraps flesh out their personalities. We love the argyle, plaid and striped bodies. They'll be fun in other fabric types as well. Just be sure to include some Insul-Bright batting for heat proofing.
Each finished potholder is 9″ x 7″.
Save