This Happy Quilt is So Easy to Make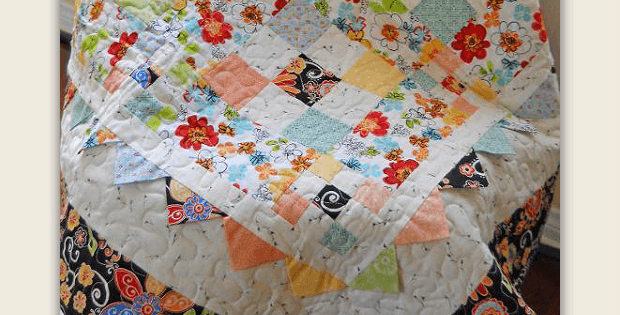 |
Play With Color and Fabric to Give This Quilt Different Looks!
Beautiful floral prints add whimsy and romance to the overall design of this easy quilt. Prairie points make it even more charming.
Two sizes of nine-patch blocks with wide borders make this an easy quilt to construct. Play with fabric selection when making your own. The nine-patches will become more prominent if you select more subdued prints to use where the designer placed large floral prints.
The pattern, from Ladylike Designs, does not indicate the quilt size but it appears to be just right for a baby or to display on a table.
Save
Save