This Quilt is Striking in Many Colorways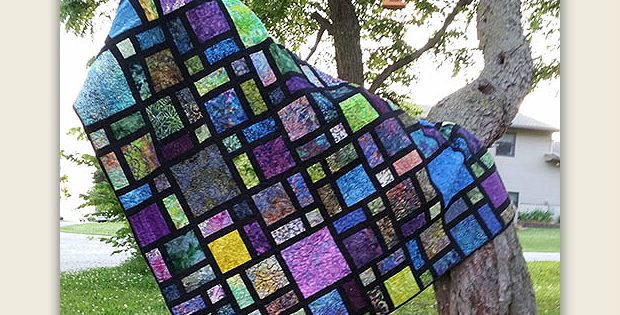 |
An Easy Quilt You'll Want to Make More Than Once!
Choose a variety of scraps or coordinated fabrics in favorite colors for this wonderful quilt. Give the quilt a colorful scrappy look or let one color predominate.
Vary the color of the sashing for more design options. Black will make the colors pop, white has a softening effect, or choose a color to set off the patches. In the end you'll have a striking quilt you'll be proud to call your own.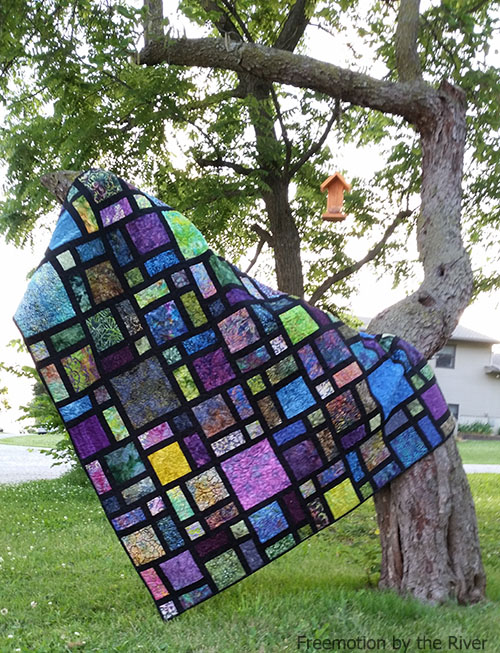 The quilt is so easy to stitch together that you may want to make several just so you can play with color. Make a small version for your table or a new baby gift. A larger quilt will be a lovely throw for your favorite chair.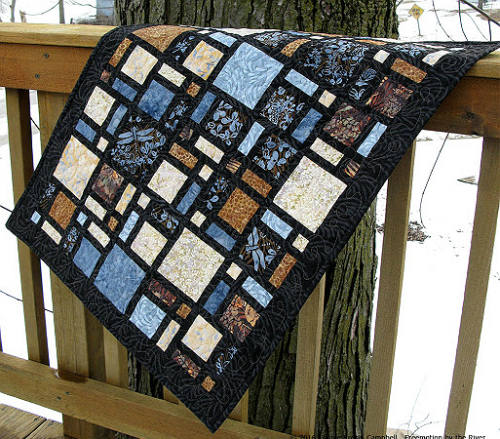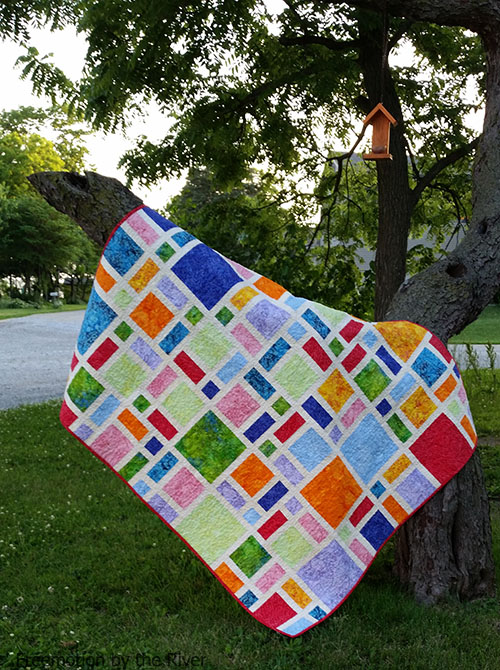 The pattern, from Connie at Freemotion by the River, includes instructions for quilts in 3 sizes:
64″ x 72 1/2″
56″ x 56″
48″ x 56″
Save