Zipper Tips for Quilters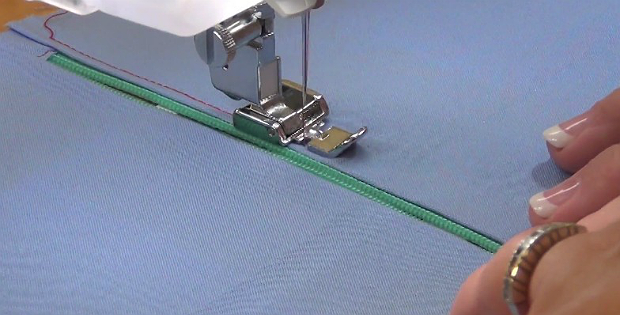 |
Conquer Zippers and Open up a Whole World of Quilted Projects!
A lot of quilters tend to shy away from zippers. Maybe you had a bad zipper experience in the past, or perhaps you've never done one. Either way, zippers for quilted bags and such can be far easier to install than you may think.
In the following video, Jennifer provides an excellent overview of zippers and demonstrates her no-hassle method for sewing them into place.
One trick she uses is to apply Wonder Tape instead of using pins to hold everything in place for stitching. Nothing can shift, making it simple to get perfect alignment of the fabric next to the zipper.
She also explains how to use your machine's zipper foot and where to align it for perfect seams.
In short, this is an excellent video for learning how to finesse zippers in whatever project you're working on.
Click on the following to open a window with the video.