A Lovely Patriotic Quilt for Summer Picnics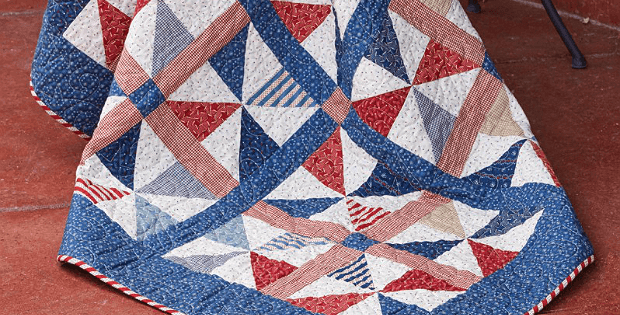 |
This Will be Charming in Other Colors, As Well!
Big pinwheels star in this delightful quilt. It's perfect for picnics under sunny blue skies. It will also be a wonderful throw for your sofa. And don't forget to take it along for watching fireworks on the 4th of July!
This is a simple quilt to stitch together. Choose soft red and blue fabrics to mix with white. Set it all off with a striped binding.
The finished quilt, by designer Tricia Lynn Maloney, is 69 1/2″ x 69 1/2″ once completed.
Save
Save