A Pretty Patchwork Pillow Sham for Your Bed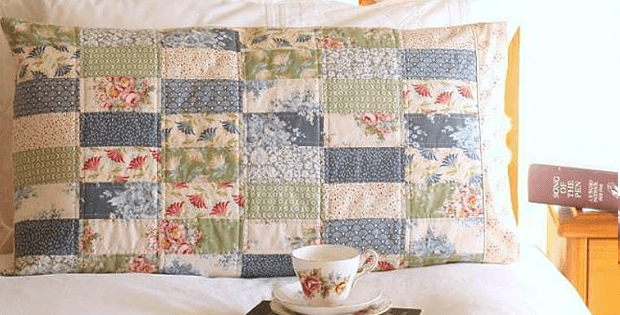 |
This Makes a Much Appreciated Gift, as Well!
Charm squares and yardage are used to create this pretty pillow sham. The charming patchwork will add a sweet and comforting touch to your bedroom decor.
A flap folds under the quilted patchwork top to hide the pillow from view. You'll love how this dresses up your bed and makes it seem extra comfy.
This pillow sham also makes a wonderful gift. Simply choose fabric in colors the recipient will love.
It's also an easy project to construct, and a nice choice for beginners. It goes together quickly, as well. You can have two made for your bed in just a few hours.
The sham, from A Spoonful of Sugar Designs, includes instructions for two sizes:
Small Pillow Sham is 29″ x 16″
Large Pillow Sham is 30″ x 18″
Save
Save
Save