Babies, Moms and Kids Love This Wonky Quilt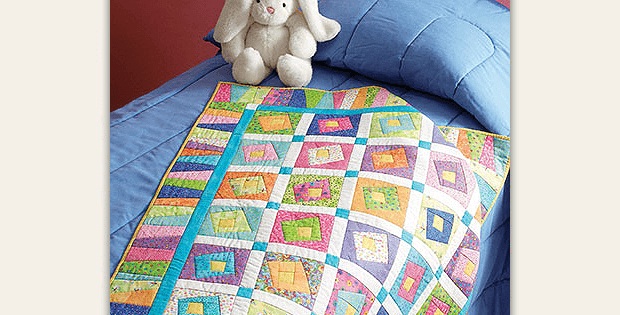 |
Play with Colors and Shapes in This Easy Quilt!
Wonky Log Cabin blocks are simply delightful in this charming quilt. It has a young and vibrant look that is perfect for a baby or an older child.
The variable piano key border goes perfectly with the fun personality of the quilt. While any child will love having it, many adults will too.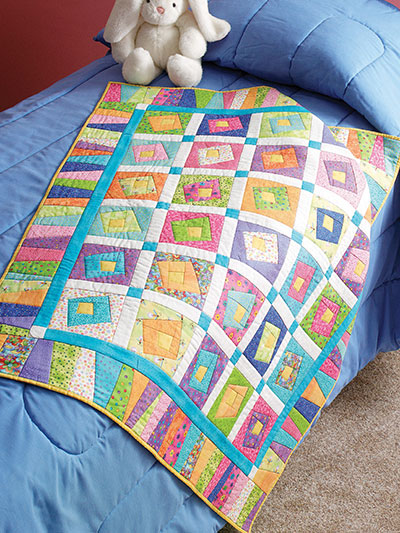 Select scraps or yardage in a wide array of colors and fabric styles. Pull them all together with an inner border and cornerstones of a complementary color.
Exact dimensions of the quilt are not available in the description but are included in the pattern. It's perfect for a crib or a lap quilt, although you can easily add more blocks to make it larger.
The pattern is found in Creative Log Cabin Quilting. You'll find several other great patterns there as well.
Save