This Baby Quilt is Easy Enough for Beginners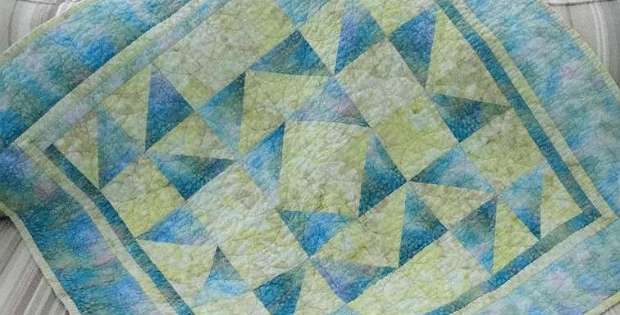 |
Change Up the Colors for a Beautiful and Easy Table Topper!
This sweet quilt is perfect for when you need a new baby gift in a hurry. It's super easy to make and a great project for beginning quilters.
The quilt will also be lovely when used as a table topper. Select two fabrics in beautiful colors – batiks are so lovely for this quilt – and soon you'll have a new topper to enjoy.
Fabric selection for this quilt is easy. Two fabrics that go together well, and of different values, are all you need. Keep the colors close in value to create a quilt with the softness of this one. Or, increase the value range for a more dramatic quilt.
The pattern for this charmer is from Sharon Deming.
Save