Buttons Make a Stunning Tree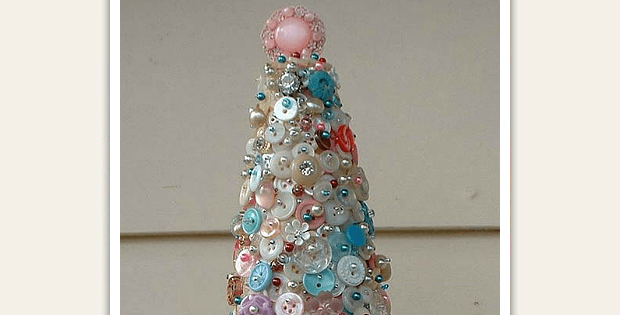 |
Use Buttons in Your Favorite Colors for Your Own Unique Tree!
Buttons, beads and odds and ends from old jewelry were used to make this stunning tree. Buttons were attached to a foam cone using straight pins.
The prettiest buttons and such were used for embellishment once the cone was covered. A pretty candy dish serves as the base.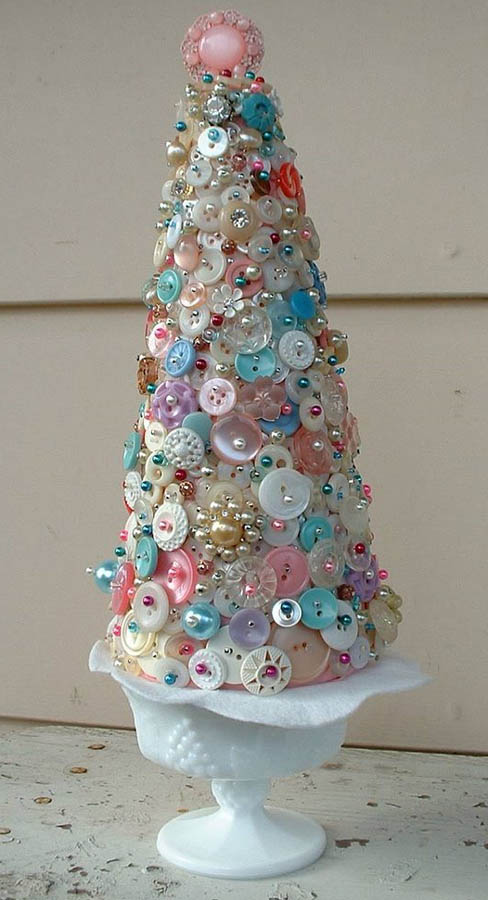 Sarah from Makin' Projiks provides a wonderful overview for you to follow. Be forewarned that you will need a lot of buttons, even for a smallish 9″ tree like Sarah's.