Create a Masterpiece with This Lovely Pattern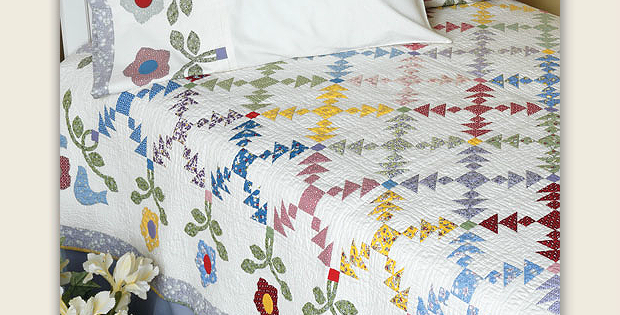 |
An Heirloom Quilt You'll be Proud to Call Your Own!
Pretty appliqued flowers give this beautiful quilt made of Pineapple blocks a lovely finishing touch. Matching pillowcases add to the overall appeal.
The soft colors give the quilt a sweet personality. We can easily imagine it in other colors as well, even bold ones on a dark background.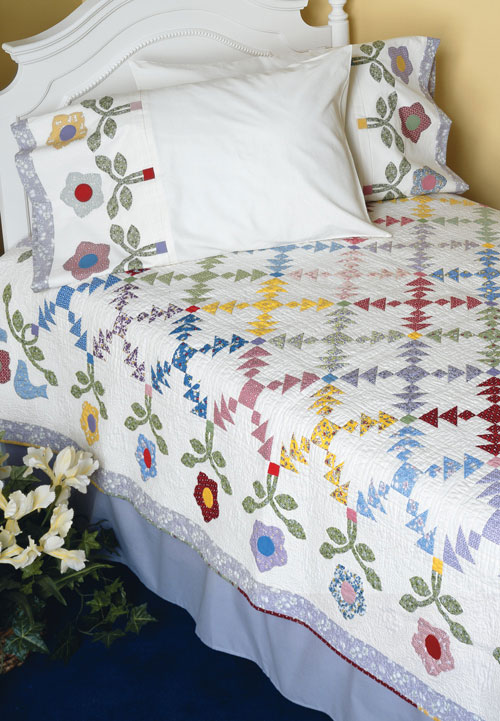 While this is not a quick project, it is well worth the time. When you're done you'll have an heirloom quilt your family will treasure for generations.
The finished quilt, from designer Kim Diehl, is 76″ x 94″.
The pattern from Quiltmaker for the matching pillowcases is free. The formatting of the page is a bit messed up but all of the instructions are there.
Save