Intricate Knots Make a Stunning Quilt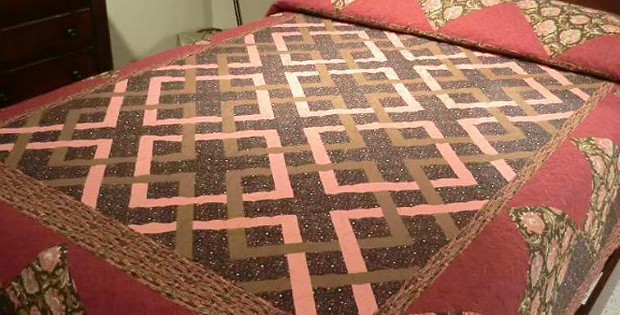 |
Coordinate Around a Large Print for a Gorgeous Quilt!
Intricate knots make a stunning quilt when paired with a beautiful large-scale print. Fortunately, the knots are far easier to make than they look.
Fabric selection is a cinch for this quilt. Choose a beautiful large-scale print and select colors contained in it for the rest of the fabrics. The quilt is gorgeous in just about any color combination.
The pattern, from The Fabric Addict, does not specify the finished size. It does say it's a large Queen or King quilt.
Save
Save
Save
Save