Make a Quick Mug Rug for Someone You Love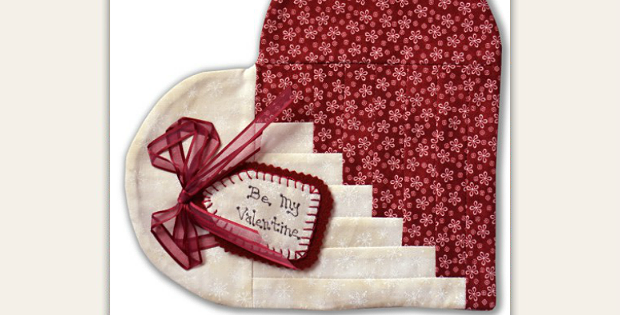 |
This Sweet Quilted Heart is a Breeze to Make!
Select two colors, light and dark, and stitch them up Log Cabin style for a charming little quilt. It's sized for a mug rug and can also be used as a potholder (just add Insul-Bright batting for heat proofing).
Once the piecing is done, turn the heart rather than bind it. That makes this a quick and easy project you can have finished up in an hour or two.
Personalize the matching gift tag, or not, or leave it off entirely. It's made with red wool and a light cotton fabric and a bit of ribbon.
While the heart is charming in red and white, it will be fun in other colors as well. It will even be pretty made up in colorful scraps.
The pattern, from Penny Haren (author of Log Cabin Quilts), is a free PDF download.