Make the Gift of Wine Something Special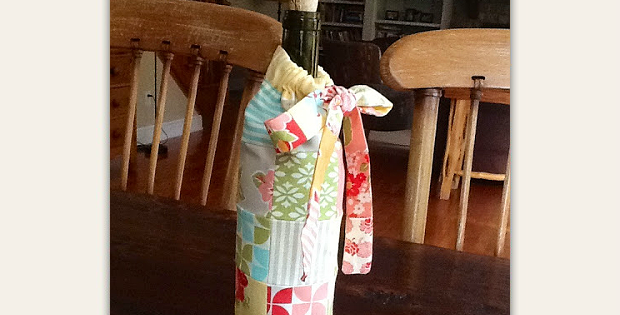 |
Choose Fabrics That Fit the Occasion!
Dress up a bottle of wine with a pretty patchwork bag. You can have one made up in a very short period of time and ready to go before you know it (the designer says 30 minutes!).
This makes the gift of a bottle of wine extra special. It's perfect for housewarmings, dinner invitations, parties, holidays and any time you give wine.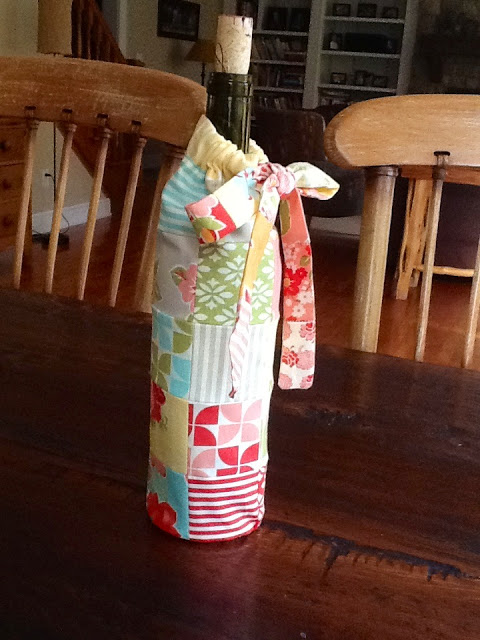 Select 25 2 1/2″ mini charm squares, or cut your own, from a nice combination of prints and colors. Choose a complementary fabric for the sleeve containing the pull tie. The tie is pieced, or finish more quickly by making it one long strip from a single fabric.
The finished bag, from designer Mary Miller, fits a standard bottle of wine.