This Charming Runner Will Be Lovely in Your Colors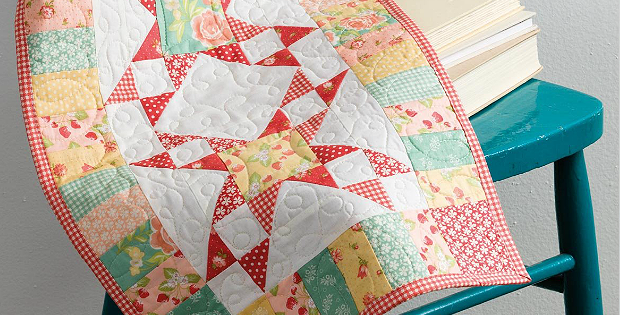 12 Other Projects Are Included with The Pattern!
Every once in awhile a book comes along that we just have to have. That's the case with Sew This and That! – 13 Quick-to-Make Quilted Projects Sherri Falls.
The projects in this book are so charming and many can be stitched together by beginning quilters. All of the projects are both pretty and useful. You're sure to find things you'll love to make for yourself, as well as several to give as gifts.
Our favorite project may very well be this wonderful table runner.
We love the colors and fabrics that Sherri chose. Notice how the ginghams and polka dots add to it's lighthearted feel. The runner will be just as lovely in seasonal fabrics, too (think autumn or Christmas), and in coordinated colors to match any decor.
Several other projects also caught our eye. This tote bag is so charming and one we can't wait to make.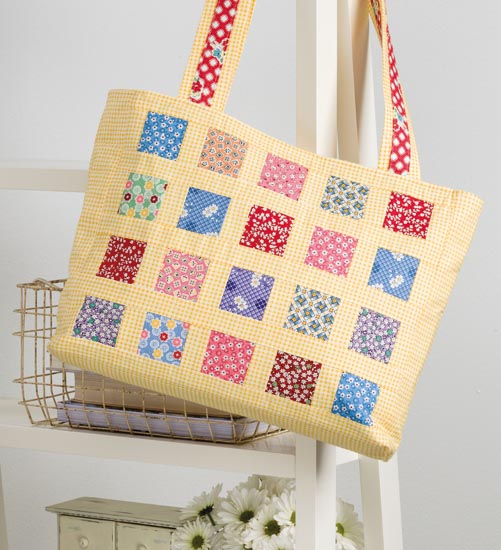 The next tote bag is wonderful too. Don't you love Sherri's color and fabric choices?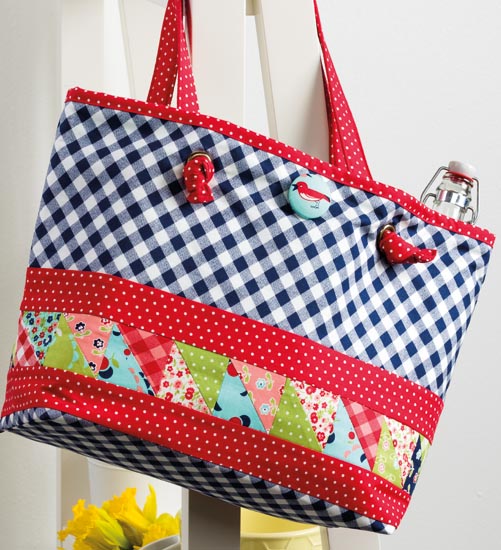 This little pouch is fun, useful and so pretty.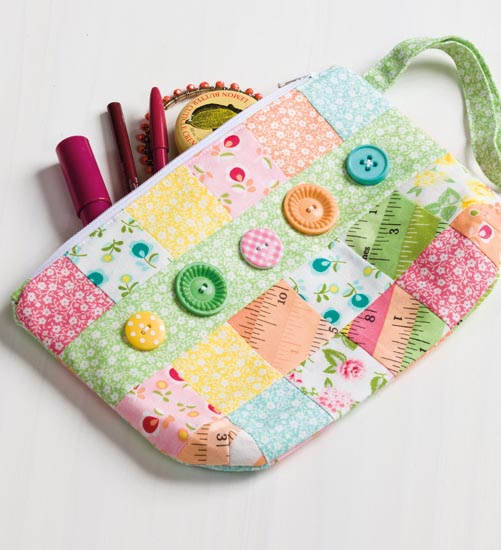 The pillow is fun too.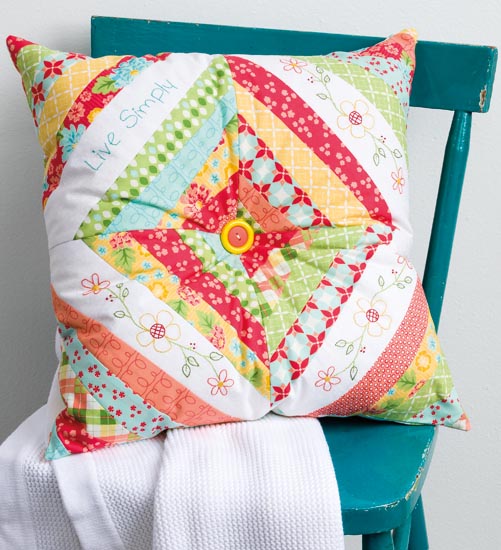 Some of the projects are enhanced with embroidery, like this little quilt.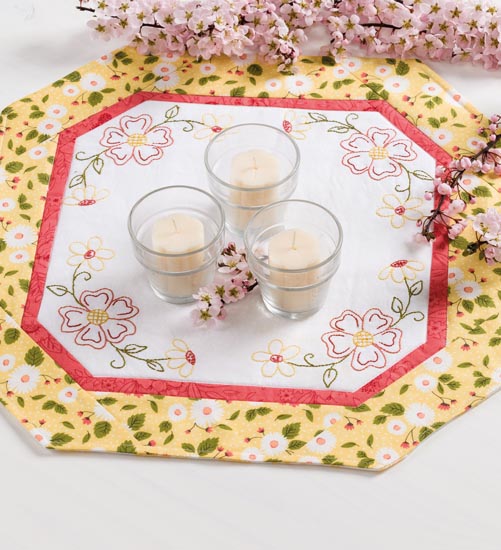 In all, there are 13 projects to choose from. They are all lovely, inspiring and fairly quick to make.
The book, from Martingale, is available as both a paperback and a kindle ebook.
Click here to purchase Sew This and That! – 13 Quick-to-Make Quilted Projects by Sherri Falls.
Save
Save