Bunny Baskets Are So Charming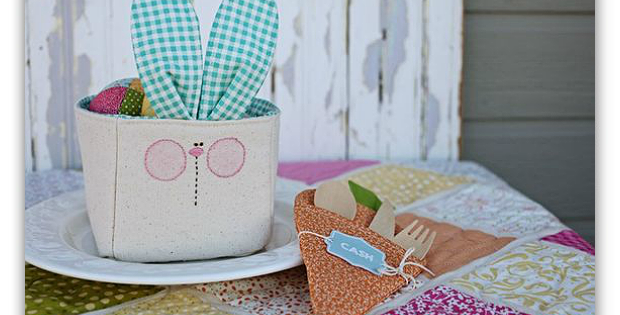 |
A Carrot Pocket is Included with the Pattern!
These darling baskets will add a delightful touch to your Easter decor. Fill them with goodies to set next to each place setting at the table. Or, mingle them within other decor on a shelf or distribute them throughout the house in unexpected places.
Choose pretty fabrics for the ears and linings. We love the lighthearted polka dots, stripes and ginghams chosen by the designer.
The pattern includes a cute carrot pocket for silverware (or treats!). Personalize them, if you wish, with tie-on name tags for place cards.
Both projects are simple to make. You'll have several stitched up before you know it.
The bunny baskets are 4″ x 4″ x 4.5″ without the ears.
The carrot pockets are 7″ x 4″.
Save