This No-Sew Heart Wreath is an Easy Project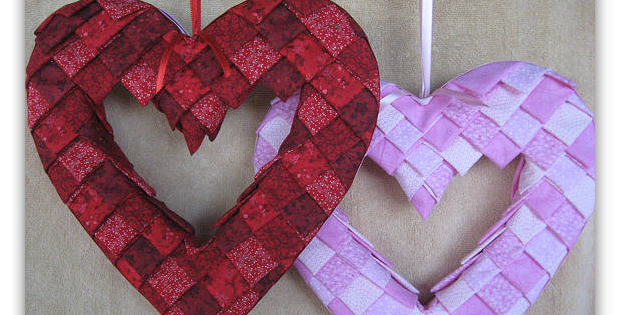 |
Select Fabrics from Your Stash in Any Color!
Make a beautiful heart for Valentine's Day, or just because, with rich red fabrics. Or, make one up in your favorite color to enjoy all year long. It will be lovely on your door or wall.
Simply fold fabric squares into triangles and pin them to a styrofoam heart-shaped wreath. It's quick, easy and there's no sewing involved. In fact, this project is so easy that older kids can help.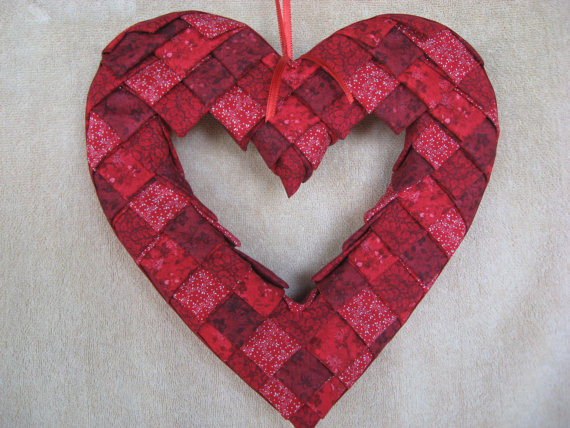 The finished wreath, from genkalt, is 12″ x 12″ x 2″. The outside edge is finished off with ribbon, giving it a polished look.
You'll need the right styrofoam shape to complete this project. If you can't find one locally (try Michael's), you can purchase the heart foam shape here.
Save
Save